Brake Override Harness - Replacement
SN-5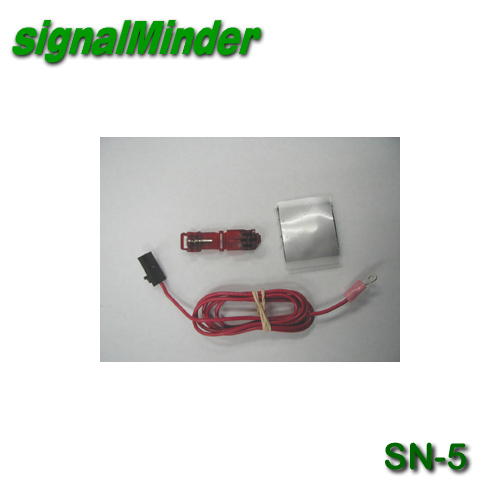 Brake Override Harness for hooking up brake input to signalMinder.

1-wire harness with Molex plug for the option port of the signalMinder. Includes Scotchlok Insulation Displacement Connector (IDC) for easy hook-up.


Note!

■ This harness is for SM-5 and SM-6 products only.

■ Brake Input trigger is set high, engine should be running for the option to work.


BENEFITS of THIS HOOK UP:

■ Extended time-outs as long as the brakes are applied - while waiting at a signal lights or making a left turn.


For help with this modification, download the Installation Guide below.

Order only if you need a replacement!
More Information

| | |
| --- | --- |
| UPC | 013964191516 |